Ranger Boats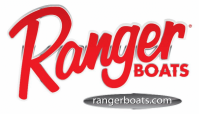 Ranger Boats is United States' lead manufacturer of fiberglass and aluminum pontoon boats. Headquartered in Flippin, Arkansas, Ranger Boats specialize in making one and two-person fishing boats, and are known for their exclusive, high-quality and strong-performing pontoon boat models.
Founded in 1968 by passionate boating couple Forrest and Nina Wood, the company began humble with the building of six boats (said boats are today present in the City Hall in the town of Flippin). Within a couple of years, Ranger Boats had turned into a thriving business and had become a household name among fisherman and vacationers alike. More than 50 years later, the company is still going strong, having made quite a few breakthrough innovations that now function as standards within the fishing and marine industries.
Breakthroughs made by Ranger Boats include the introduction of the new U.S. Coast Guard flotation standards and the patenting of the aerated livewell. The latter, in particular, has been very instrumental in encouraging the practice of 'catch and release,' – one of the most successful conservation efforts of the fishing industry till date.
Ranger Boats currently operates as a private company and manufactures top-of-the-line fiberglass and aluminum fishing boats, which it sells to its customers directly from its headquarters. Ranger Boats also participates in other marine-related activities, such as selling relevant clothing and sponsoring a fishing tournament.
Contact Information:
927 AR-178, Flippin,
AR 72634
870-453-2222
https://www.rangerboats.com/