Barletta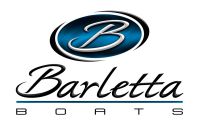 Barletta Pontoons is a premium pontoon manufacturing company. Headquartered in Bristol, Indiana, they have made a name for themselves within the marine industry with their simple, yet refined products and their unique customer centric business model.
Originally veterans of the RV industry (they are credited with the creation of the super-successful Grand Design RV that achieved over $500 million in overall wholesale sales), the owners of then solely RV company had been contemplating on entering the marine industry for years. In 2017, they finally made their foray, having purchased a local manufacturing facility that had made itself available on the market, and naming it Barletta Pontoons. Armed with the idea of applying their RV business model to a brand-new product, the newly-minted Barletta Pontoons set out to make a name for itself within the highly competitive marine sector.
Despite being one of the youngest in the industry, and starting off with no previous experience whatsoever, Barletta Pontoons has garnered a reputation for making high-quality, yet very affordable boats, and for offering their customers a world-class experience that exceeds their expectations. Barletta has one of the best leadership teams that packs in over 150 years of experience, along with a hand-picked production team that sees to it that the quality of the products is nothing short of excellent. All boats manufactured by Barletta pontoons are simple, yet elegant, and show high-quality craftsmanship. They are also backed by a 10-year (5+5) Bow-to-Stern warranty as well as a Limited Lifetime Structural warranty.
Barletta Pontoons are also known for being one of the most authentic brands in the industry today – unlike most companies, they do not claim to want to become the biggest pontoon manufacturers in any geography – they simply want to be the best in their area of expertise and offer their customers (no matter what their number may be) an experience like no other.
Contact Information:
51687 Co Rd 133
Bristol, IN 46507
574-825-8900