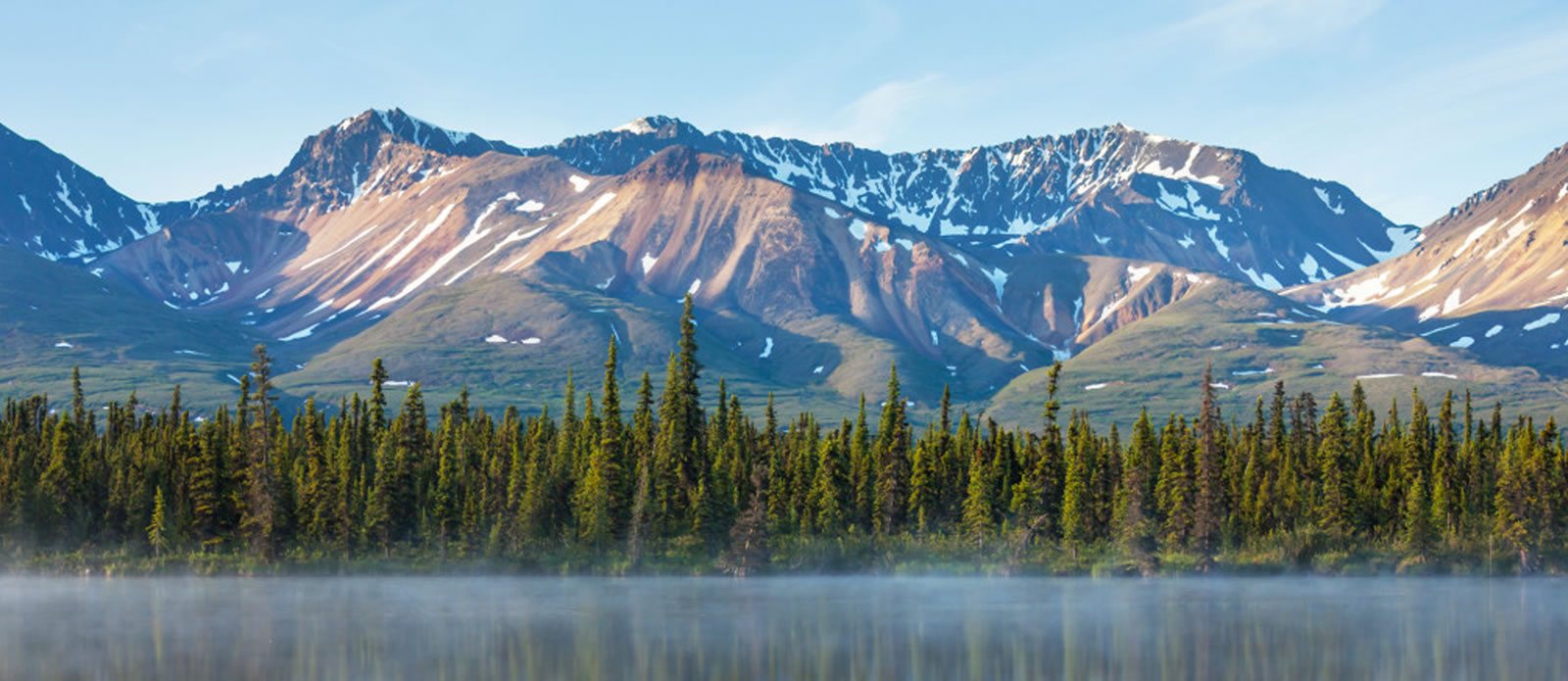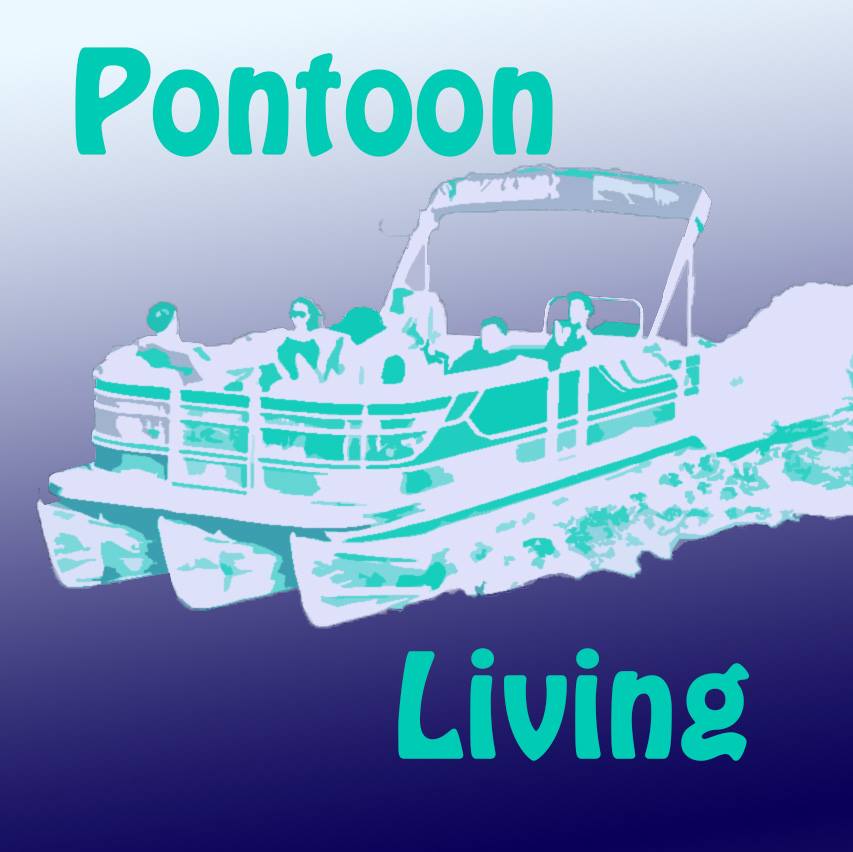 Pontoon living is more than just recreation, it is a way of life.
Here you will find quality information from the best Carolina business to help in everyday life. We make life easier by doing the research for you. Whether it is boating, beauty, or business Pontoon Living has the information you need to make everyday as easy as a day on the lake. Browse through our growing list of blogs, articles and directory listings showcasing all of the nice little ways in which we have found to make you life a little easier in the Carolinas.
We will update as frequently as we can so please bookmark our page and check back often for more great info!
Good For You
Reconnect With Friends & Family
Easy on the Wallet
Make New Friends
Healthy Outdoor Adventure For All!
Boating Tips & Advice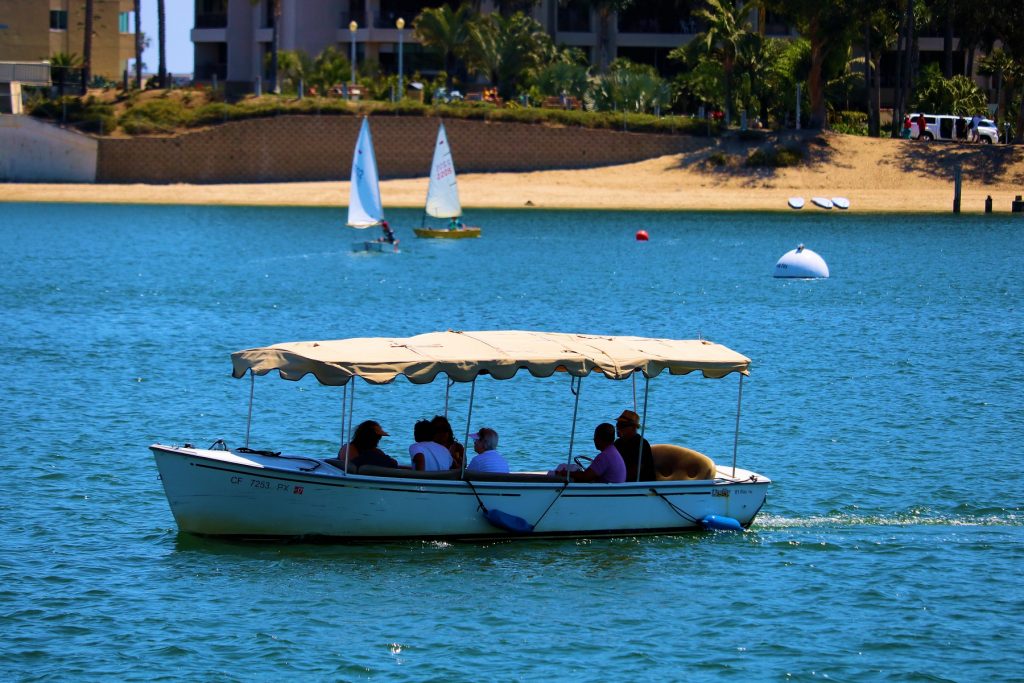 SUN PROTECTION FOR BOATERS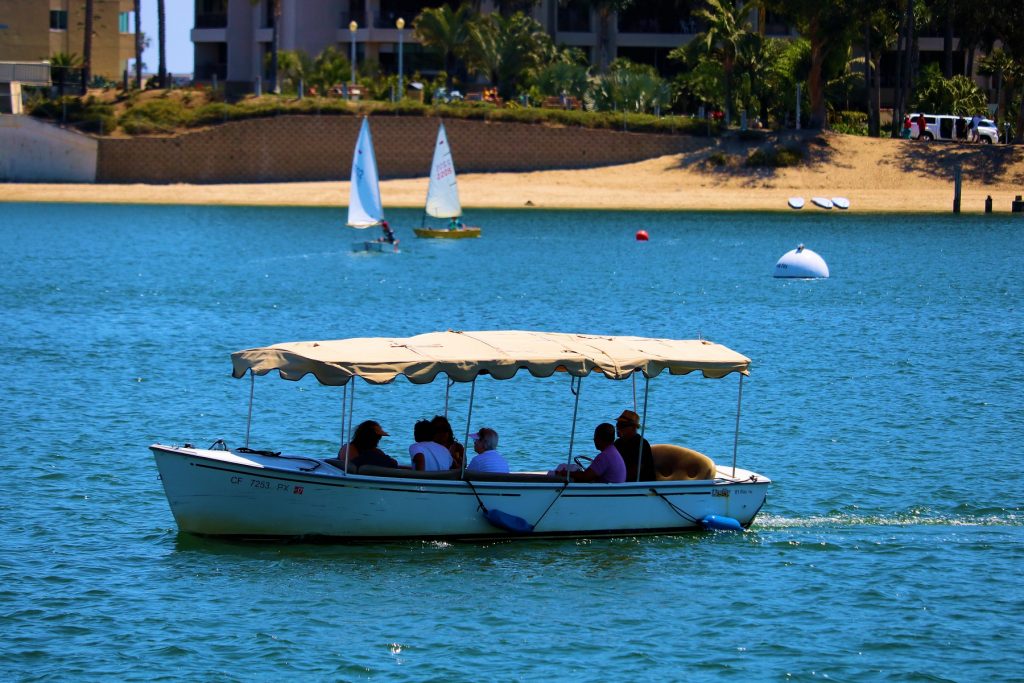 For many people, boating and sailing are fulfilling and enjoyable summertime leisure activities. Barely surprising, as spending time on the water (and in a boat) under the warm sun is one of the most relaxing things that one can engage in, especially during hot summer months. That being said, there are a few caveats when it comes to boating, one of them being protection from the sun. While relaxing in sunny weather is invigorating, not taking adequate precautions before doing so can have the opposite effect. Skin damage, eyes damage and sunburn are only some of the many adverse effects boaters can suffer if they are not careful. Here are some sun protection tips to help you make sure you are taking the right protection when going out in the sun:
Make sure to use sunscreen
First and foremost, you must never step out in the sun without putting on your sunscreen. A broad-spectrum sunscreen with a high SPF (Sun Protection Factor of at least 30) with water-resistant properties (as you will also be out in the water). Make sure to have a sunscreen that suits your particular requirements and ensure that you apply it everywhere you are exposed to the sun, including the back of the neck and the rim of the ears.
Always cover up
There was a very valid reasons for pirates to dress up the way they did – to keep themselves protected from the harmful effects of being overexposed to the sun! While you no longer need to dress like a pirate (unless that's your deliberate plan), you must make sure to wear the right stuff to beat the heat. Clothing containing Ultraviolet Protective Factor (UPF), which are comfortable, good-looking and available in several shapes and sizes are the best bet – they are even available as swimwear.
Bust out your hat
One of the best ways to beat the sun and the heat (and look fashionable while you're at it) is to wear wide-brimmed hat, which will keep you cool while protecting your face and neck as well as your shoulders.
Always keep sunglasses
Besides damaging skin and the possibility of heat-stroke, Ultra Violet Rays have the capacity to do credible damage to your eyesight as well. The simple act of wearing sunglasses filters out the glare of the sun's rays and allows for better (not to mention damage-protected) sight. Bonus points if you have polar sunglasses, which further help by reducing the reflection of the sun's rays by the water.
Don't fish during peak sun period
If your goal for boating is to fish, the best times to do that are in the early morning and towards the evenings. They are, after all, recommended for a reason – and that is that while there is more than enough light to seamlessly do fishing, there are no glaring sun rays that will cause sunburns.
Take lots of fluids (especially water!)
While this one may sound like a no-brainer, it is often one of the primary reasons of people getting sick while boating. Always make sure to keep yourself hydrated – and make sure to have as much water as possible. Not only does that help replenish your skin cells and keeps you from suffering massive sunburns, it keeps your immunity level up from other heat-induced illnesses, like sunstroke.
Use a boat that has covers for the cockpit and bow
Being in the water means being several miles away from any kind of shade. Having a boat that has customized covers for the bows and cockpits will help you stay comfortable anytime you want to take a break from the sun (if you get too tired or if it gets too hot, for example) and help you prevent yourself to being overexposed and sustain any kind of skin damage or sickness.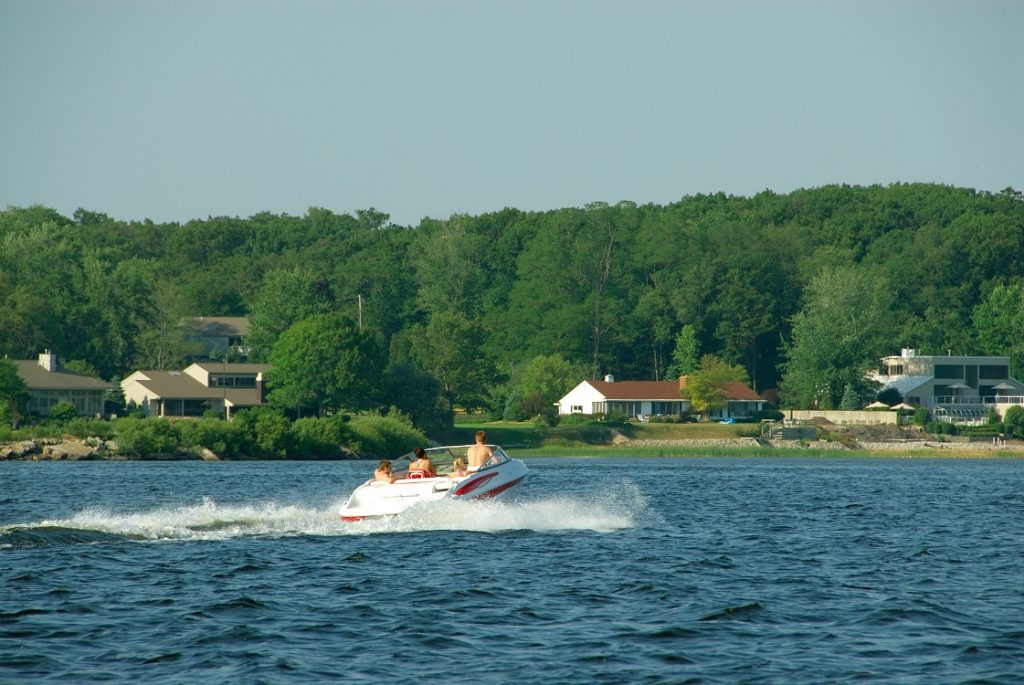 HOW TO STAY SAFE ON THE WATER
Boating is a fun activity to do – not only can one experience the outdoors, one can do so without too much strenuous activity, which is welcome thing, especially during the hot summer months. And there are the stats to prove it too – what with over 11 million recreational boats and vessels registered. However, boating has also proven to be hazardous activity – for those who have not been careful about the rules and regulations, and/or have been callous with their behavior when on the water. In 2017 alone, there were around five thousand boating deaths that contained 658 death cases and thousands of injury cases, not to mention property damage worth millions. Needless to say, such outcomes are bad for anyone and everyone concerned. That's not to say that one must not boat – all you need to do is follow some safety regulations, keep your eyes and ears open and there is no reason to be in trouble – or at least stay in trouble long enough for any kind of long-lasting harm. Here are a few tips that can help you get started: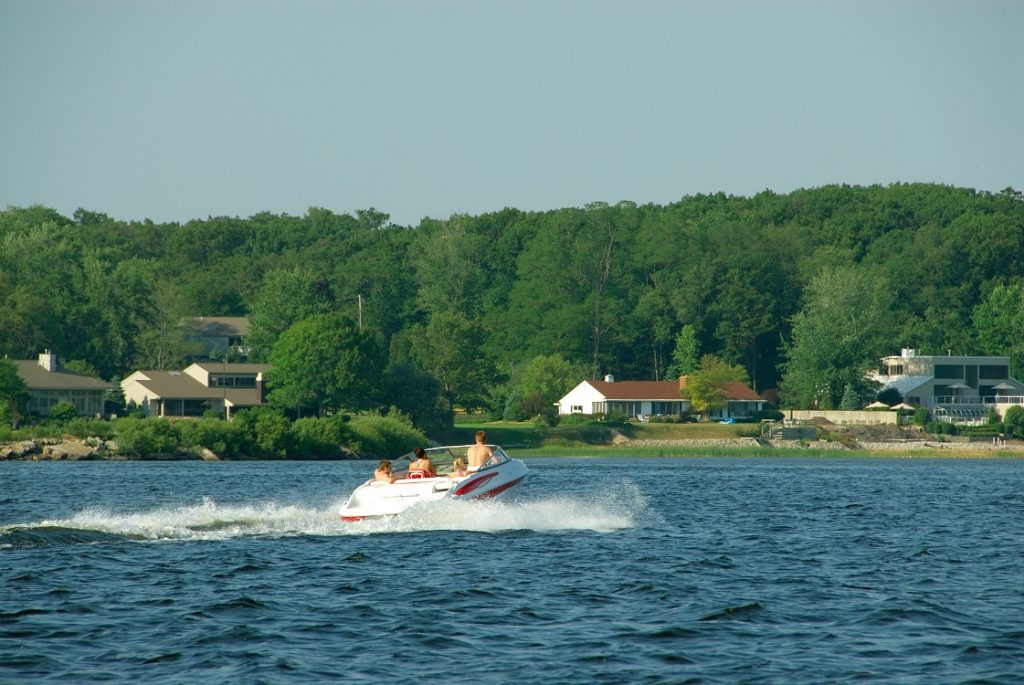 Free Vessel Safety Checks (VSC):
Well, given that they help you understand and assess the physical condition of your boat (and literally cost nothing), you must always get one before you go out on the waters, which is especially true if you have not boated for a while. The U.S. Power Squadrons and the U.S. Coast Guard Auxiliary both offer safety checks to verify that vessels are indeed compliant to state and federal set regulations. There are two paths to get a VSC – you can either get a virtual VSC (which is available online), or you can request an examiner to conduct one.
Always have an assistant skipper on board:
Having a secondary individual who is well-aware of all aspects of operating the boat is a must. This is especially helpful in cases when the primary operator becomes incapacitated and someone is needed to help reach the shore. Make sure that your assistant skipper knows everything there is to know about the boat (both inside and out) and the way it operates. He or she must also have thorough know-how of the rules of navigation and safety and must be able to capably handle actual operation of the vessel should any need arise to do so.
Make a float plan:
Making a float plan in advance of your trip and sharing the same with a trusted person (this can be a family member, a friend) and the staff at your local marina will keep others informed of your whereabouts, which can help them get an idea of where you would be at the given time. It would also help them, and the relevant authorities locate you should the need arise to do so. Your float plan must contain the following information:
Name
Address
Phone number of passengers and the leader
Type and registration information of the boat
Trip itinerary
An inventory of all signal and communication equipment present onboard
Always have life jackets onboard:
Regardless of your vessel type and the distance and type of water you will be on, life jackets are something you must never forget to bring onboard. When any disaster strikes, the first thing to protect people would be these. According to the National Safe Boating Council's recommendations for safe boating,
anyone
on board must wear a safety jacket at all times. While this seldom happens in reality, one must surely keep life jackets close, except for operators and children (especially those below the age of 7, who are required by law to not step onboard unless they are wearing a life jacket).
Stay up to date on the weather conditions:
Before heading out, make sure to check local weather forecasts and check out the water and weather local, route and destination weather and water conditions before departure and ensure that it really is safe to go out.
Avoid alcohol (or at least have a sober skipper onboard):
Much like drinking and driving, operating a boat while consuming alcohol is prohibited by law, and if broken, has severe legal and personal consequences. The math is simple – alcohol and boating can never mix – not if one wishes to have a nice, safe, accident-free trip. Consuming alcohol, couple with being on the water (as opposed to dry land) will cause Boater's Fatigue, which is bound to lead to wrong decisions. If you must consume some adults-only beverage with your near and dear ones, make sure to have at least one skipper on board who remains sober and will operate the boat when you should not.
Keep navigation lights in check:
This is especially applicable if you're going for nighttime boating or boating in poor weather – during this time, it is imperative for other boaters to see you with clarity. Make sure to check navigation lights prior to leaving for boating.
Be aware of the rules of the (nautical) road:
Much like driving on land, being able to operate a boat with success and safety requires a thorough knowledge and know-how of nautical rules. This includes buoys as well as navigational aids, which are there to make sure that boaters remain safe.
Use common sense:
This may certainly sound like a no-brainer, but in reality, hundreds (if not more) accidents are credited to a lack of simple common sense. Here are a few common sense tips to remember:
Always operate at a safe speed and never go beyond what you can personally handle
Keep a first aid kit onboard
In case you notice a sudden (unprecedented) change in the weather, return to port immediately. Being stuck on a boat in bad weather is always the worst idea.
Dress properly and appropriately, and keep an extra set onboard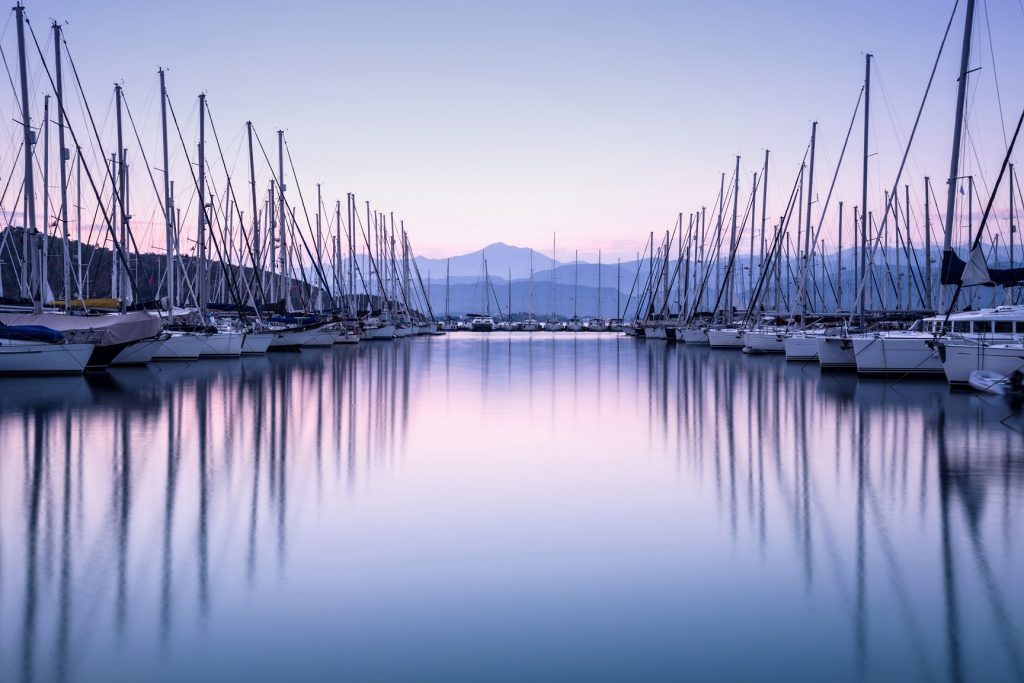 YOUR GUIDE TO SAFE NIGHTTIME BOATING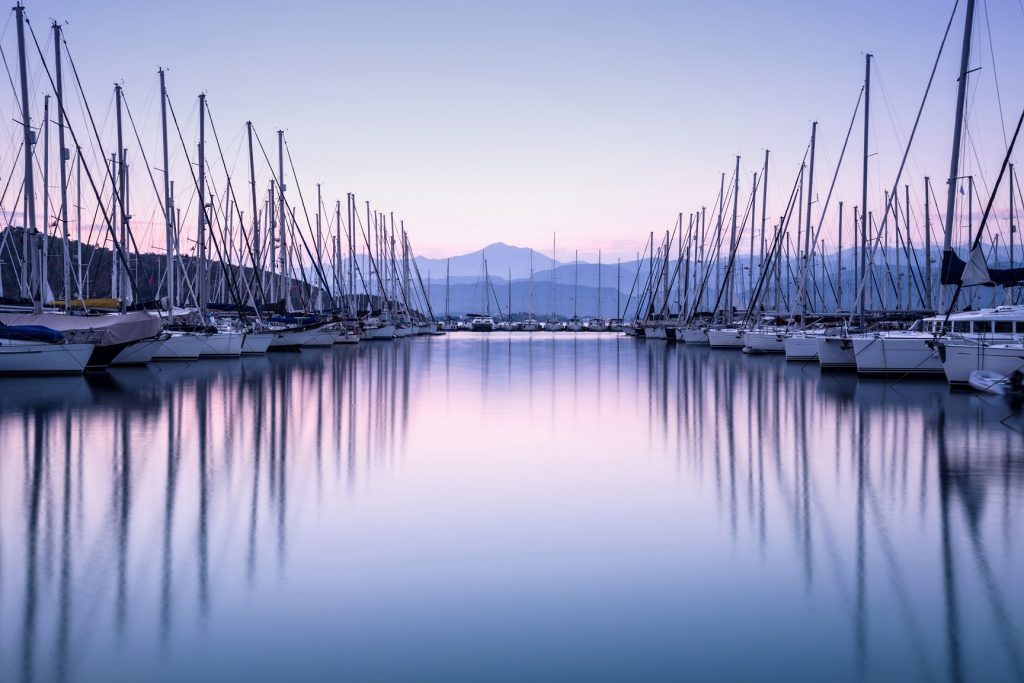 Let's face it - boating isn't the easiest thing to do – and especially not in the dark, when seeing things clearly is virtually impossible. One can never truly know what they can hit, nor can one understand why they veered off of their intended direction in the middle of the dark! That said, boating at night is not illegal and is definitely attempted by many who get captivated by the allure of the night sky. If you are indeed among the many who intend to do the same, here are a few things you must keep in check. Here are some tips that will help you get up to date on staying safe while boating out at night:
Gear up!
Having all of your gear onboard completely well and updated is a must, even if you do not plan to stay on after dark. (This is because sometimes boaters tend to lose track of time and stay on – even when they have planned to return in daylight hours). Examples of must-have gear include glow-in-the-dark sticks (useful to locate things in the dark and for signaling), an emergency flashlight, night-vision glasses and cameras, a GPS device (to keep track of directions), a chart plotter (to locate and make reference to fixed objects like markers and buoys), and a radar. Bonus points if you also keep some old-fashioned gear, like a compass.
Stick to your limits
Boating is not a competition and there is no need for an excess amount of speed, just because its too late to be out. Not only does it increase the chances of getting lost, it also makes operators disrupt – if not lose – their mental focus. Furthermore, chances of hitting someone or something increased manifold when speeding in the dark. Always make sure to operate within the speed limit prescribed by the local state or county regulations, and stick to the limit you are most comfortable in.
Manage your lighting
Lighting is an especially sensitive matter in the dark – while the right actions will help you keep things safe, the wrong ones will only put both yourself and other boaters in harm's way. First and foremost, dim all ambient lights to a minimum – this includes everything from your courtesy lights to the light coming from the chart plotter. This will allow your eyes to adjust to lower light and help see beyond the bow. Next, turn off the spotlight and headlights. While they may allow you to see a few good feet ahead, they are an annoyance and a hazard to others on the water, who are bound to get irritated eyes from all the extra lighting. Plus, the chances of seeing anything outside of the light will reduce dramatically as your eyes adjust to the brightest light. In addition to these, make sure to not look at other boat's spotlights or dock lights or taking your boat close to them. This is a sure shot way to get misguided. Chances are that these are inexperienced boaters who are not aware of the dangers they are posing to others (not to mention themselves).
Have someone else on board
One of the most dangerous things you can do (besides boating at night) is to boat alone. Having an extra pair of eyes will not only alleviate the quietness, it will also help verify your navigational decisions, and keep things in check. Ensure that your boating companion has at least the minimum knowledge of nautical rules and boat operation and can operate the boat should you for any reason become incapacitated or otherwise unable to operate the boat.
Pay attention to your surroundings
When the vision is limited, the best thing you can do is rely on your next strongest sense – which in this case is hearing. Listening to your natural surroundings in the middle of the dark is the most essential thing to do – so turn off any unnecessary source of sounds (like the radio or stereo), and refrain from using headphones.
View More From Our Sponsors Below