JC Manufacturing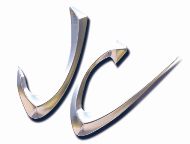 J.C. Manufacturing, Inc. is a company that specializes in manufacturing long-lasting luxury pontoon boats for families and recreational boaters. The company is currently headquartered in North Webster, Indiana, and is known for inventing the Tri Toon pontoon boats (now known as the Tri Toon Classic), which are today very famous among recreational boaters, vacationers and enthusiasts alike as one of the best and most reliable type of pontoon boats.
The foundations of the company was laid down by its founders John Cripe (JC) and Jerry Amsden, who in 1976, began building pontoon boats as a way to support themselves while fulfilling their creative abilities. Not much later, they were joined by Kim Cripe, John's son, and in 1978, the trio officially opened their doors as J.C. Manufacturing, Inc. As of today, the company continues to be an independent one, and is fully family-owned and operated.
With over 40 years of experience in the marine industry, JC Manufacturing is well-known for manufacturing high-end pontoon boats that are luxurious, yet affordable and suitable to a variety of budget standards. They pride themselves in being pioneers in the industry and continue to maintain their legacy through their flawless work ethic and high-functioning manufacturing capabilities.
All boats manufactured by JC Manufacturing maintain industry, quality and safety standards, and are backed by top-rated warranties such as the Limited Lifetime Warranty, 5 Year bow-to-stern warranty and other warranties that cover the boats' structural components.
Contact Information:
7248 IN-13, North Webster, IN 46555
574-834-2881