Boating is a fun activity to do – not only can one experience the outdoors, one can do so without too much strenuous activity, which is welcome thing, especially during the hot summer months. And there are the stats to prove it too – what with over 11 million recreational boats and vessels registered.
However, boating has also proven to be hazardous activity – for those who have not been careful about the rules and regulations, and/or have been callous with their behavior when on the water. In 2017 alone, there were around five thousand boating deaths that contained 658 death cases and thousands of injury cases, not to mention property damage worth millions. Needless to say, such outcomes are bad for anyone and everyone concerned.
That's not to say that one must not boat – all you need to do is follow some safety regulations, keep your eyes and ears open and there is no reason to be in trouble – or at least stay in trouble long enough for any kind of long-lasting harm. Here are a few tips that can help you get started: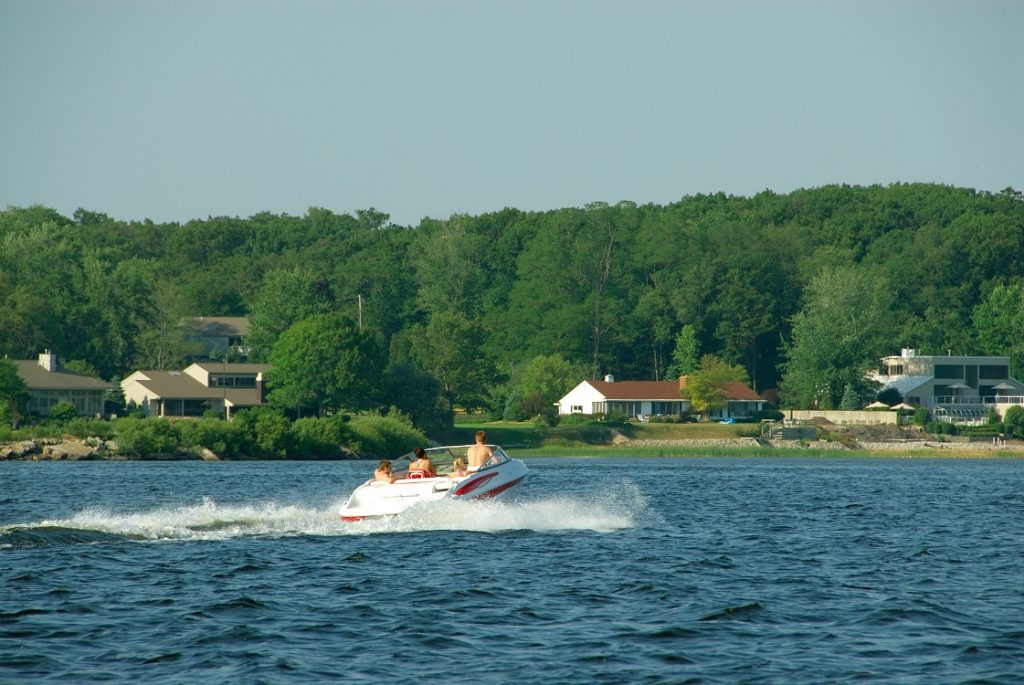 Free Vessel Safety Checks (VSC): Well, given that they help you understand and assess the physical condition of your boat (and literally cost nothing), you must always get one before you go out on the waters, which is especially true if you have not boated for a while. The U.S. Power Squadrons and the U.S. Coast Guard Auxiliary both offer safety checks to verify that vessels are indeed compliant to state and federal set regulations. There are two paths to get a VSC – you can either get a virtual VSC (which is available online), or you can request an examiner to conduct one.
Always have an assistant skipper on board: Having a secondary individual who is well-aware of all aspects of operating the boat is a must. This is especially helpful in cases when the primary operator becomes incapacitated and someone is needed to help reach the shore. Make sure that your assistant skipper knows everything there is to know about the boat (both inside and out) and the way it operates. He or she must also have thorough know-how of the rules of navigation and safety and must be able to capably handle actual operation of the vessel should any need arise to do so.
Make a float plan: Making a float plan in advance of your trip and sharing the same with a trusted person (this can be a family member, a friend) and the staff at your local marina will keep others informed of your whereabouts, which can help them get an idea of where you would be at the given time. It would also help them, and the relevant authorities locate you should the need arise to do so. Your float plan must contain the following information:
Name
Address
Phone number of passengers and the leader
Type and registration information of the boat
Trip itinerary
An inventory of all signal and communication equipment present onboard
Always have life jackets onboard: Regardless of your vessel type and the distance and type of water you will be on, life jackets are something you must never forget to bring onboard. When any disaster strikes, the first thing to protect people would be these. According to the National Safe Boating Council's recommendations for safe boating, anyone on board must wear a safety jacket at all times. While this seldom happens in reality, one must surely keep life jackets close, except for operators and children (especially those below the age of 7, who are required by law to not step onboard unless they are wearing a life jacket).
Stay up to date on the weather conditions: Before heading out, make sure to check local weather forecasts and check out the water and weather local, route and destination weather and water conditions before departure and ensure that it really is safe to go out.
Avoid alcohol (or at least have a sober skipper onboard): Much like drinking and driving, operating a boat while consuming alcohol is prohibited by law, and if broken, has severe legal and personal consequences. The math is simple – alcohol and boating can never mix – not if one wishes to have a nice, safe, accident-free trip. Consuming alcohol, couple with being on the water (as opposed to dry land) will cause Boater's Fatigue, which is bound to lead to wrong decisions. If you must consume some adults-only beverage with your near and dear ones, make sure to have at least one skipper on board who remains sober and will operate the boat when you should not.
Keep navigation lights in check: This is especially applicable if you're going for nighttime boating or boating in poor weather – during this time, it is imperative for other boaters to see you with clarity. Make sure to check navigation lights prior to leaving for boating.
Be aware of the rules of the (nautical) road: Much like driving on land, being able to operate a boat with success and safety requires a thorough knowledge and know-how of nautical rules. This includes buoys as well as navigational aids, which are there to make sure that boaters remain safe.
Use common sense: This may certainly sound like a no-brainer, but in reality, hundreds (if not more) accidents are credited to a lack of simple common sense. Here are a few common sense tips to remember:
Always operate at a safe speed and never go beyond what you can personally handle
Keep a first aid kit onboard
In case you notice a sudden (unprecedented) change in the weather, return to port immediately. Being stuck on a boat in bad weather is always the worst idea.
Dress properly and appropriately, and keep an extra set onboard