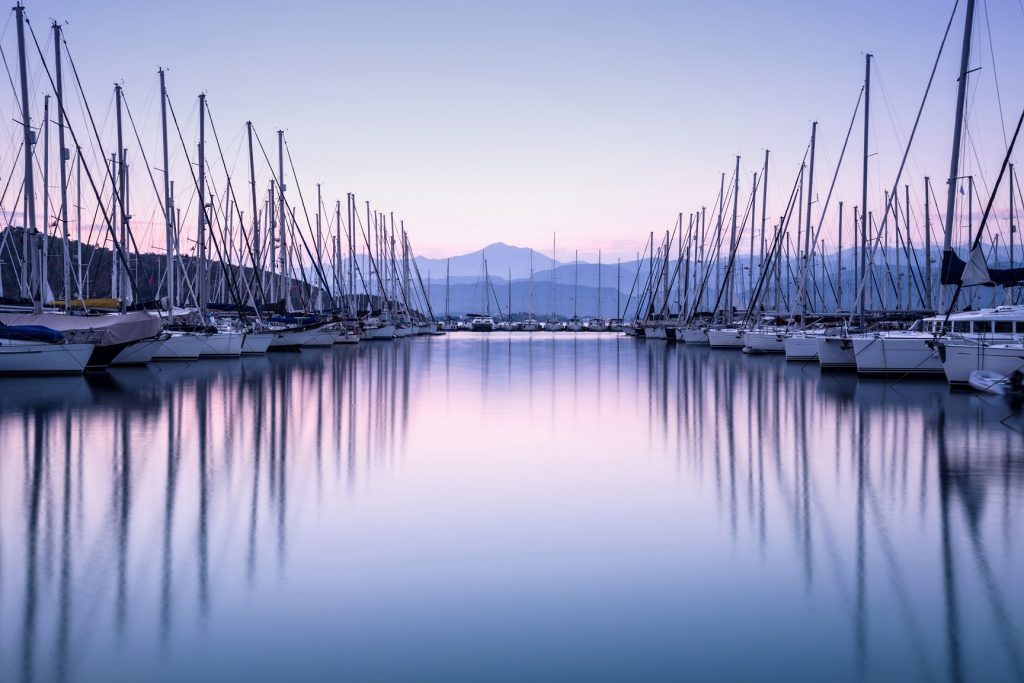 Let's face it – boating isn't the easiest thing to do – and especially not in the dark, when seeing things clearly is virtually impossible. One can never truly know what they can hit, nor can one understand why they veered off of their intended direction in the middle of the dark! That said, boating at night is not illegal and is definitely attempted by many who get captivated by the allure of the night sky.
If you are indeed among the many who intend to do the same, here are a few things you must keep in check. Here are some tips that will help you get up to date on staying safe while boating out at night:
Gear up!
Having all of your gear onboard completely well and updated is a must, even if you do not plan to stay on after dark. (This is because sometimes boaters tend to lose track of time and stay on – even when they have planned to return in daylight hours). Examples of must-have gear include glow-in-the-dark sticks (useful to locate things in the dark and for signaling), an emergency flashlight, night-vision glasses and cameras, a GPS device (to keep track of directions), a chart plotter (to locate and make reference to fixed objects like markers and buoys), and a radar. Bonus points if you also keep some old-fashioned gear, like a compass.
Stick to your limits
Boating is not a competition and there is no need for an excess amount of speed, just because its too late to be out. Not only does it increase the chances of getting lost, it also makes operators disrupt – if not lose – their mental focus. Furthermore, chances of hitting someone or something increased manifold when speeding in the dark. Always make sure to operate within the speed limit prescribed by the local state or county regulations, and stick to the limit you are most comfortable in.
Manage your lighting
Lighting is an especially sensitive matter in the dark – while the right actions will help you keep things safe, the wrong ones will only put both yourself and other boaters in harm's way. First and foremost, dim all ambient lights to a minimum – this includes everything from your courtesy lights to the light coming from the chart plotter. This will allow your eyes to adjust to lower light and help see beyond the bow. Next, turn off the spotlight and headlights. While they may allow you to see a few good feet ahead, they are an annoyance and a hazard to others on the water, who are bound to get irritated eyes from all the extra lighting. Plus, the chances of seeing anything outside of the light will reduce dramatically as your eyes adjust to the brightest light.
In addition to these, make sure to not look at other boat's spotlights or dock lights or taking your boat close to them. This is a sure shot way to get misguided. Chances are that these are inexperienced boaters who are not aware of the dangers they are posing to others (not to mention themselves).
Have someone else on board
One of the most dangerous things you can do (besides boating at night) is to boat alone. Having an extra pair of eyes will not only alleviate the quietness, it will also help verify your navigational decisions, and keep things in check. Ensure that your boating companion has at least the minimum knowledge of nautical rules and boat operation and can operate the boat should you for any reason become incapacitated or otherwise unable to operate the boat.
Pay attention to your surroundings
When the vision is limited, the best thing you can do is rely on your next strongest sense – which in this case is hearing. Listening to your natural surroundings in the middle of the dark is the most essential thing to do – so turn off any unnecessary source of sounds (like the radio or stereo), and refrain from using headphones.